About Charles Hamer Financial Services Ltd
Co-Founding Partner and Co-Director of the Charles Hamer Group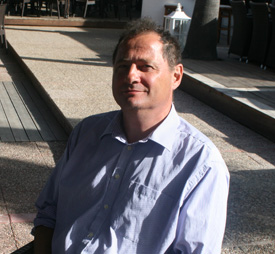 Jonathan Pawsey co-founded the Charles Hamer Group in 1988 . Our senior IFA , having taken his Degree in Economics, his qualifications extend to Advanced Financial Planning Certificates ( AFPC) enabling him to advise on pensions, investments, at retirement planning , investing for retirement and retirement sustainability). He is fluent in French and our " in house" expert in Anglo-French financial planning matters able to assist anyone wishing to purchase a French home for holidays, rental or for their future place of residence or retirement.
Co-Founding Partner and Co-Director of the Charles Hamer Group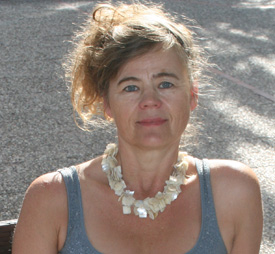 Karen Ellis , a co-founder of the Charles Hamer Group , a Bachelor of Science , FPC in mortgages with 30 years experience in French mortgage broking , she specialises in heading the French mortgage team within the Group . Having established banking contacts going back to 1988 , she has applied and trained her team in the lending criteria of the Group's extensive panel of French and Spanish mortgage lenders to make the mortgage process client friendly , and as simple as possible for our clients seeking a French or Spanish mortgage.
Head of the Tax team and Co-director of Charles Hamer French Tax Services Ltd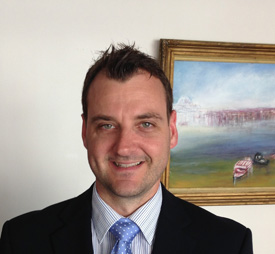 Alex Romaine completed his BA Hons degree in Business Studies and French back in 2000. He joined Charles Hamer in 2001 having worked in customer-relations with Abbey National France in the Non- Resident French property Buyers team . He's fluent in French, holds the FPCin personal financial advice and has been the head of the French Tax Team within the Group for 17 years .
Please contact Alex on 00 44 (0)1844 218 956. Alex@Charleshamer.co.uk.
Senior Tax analyst specialising in French Capital Gains Tax Advice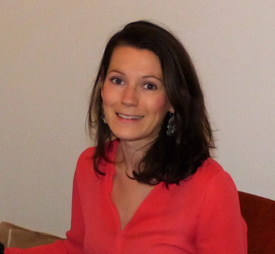 Emilie Mengin heads our French Office, based in Normandy. Her qualifications include a diploma +2 years after A level in Accountancy and a Masters (+5) in Operational Management. With her background in quality management and internal audits, she is known for her scrupulous attention to detail which results in maximising tax mitigation for clients of Charles Hamer when dealing with the French tax Office whether it be for reducing French Capital Gains Tax on the sale of the French property or completing French Tax Declarations in relation to rental income generated from the French holiday home.
Please contact Emilie on 00 33 2 31 97 80 72. Info@charleshamer.co.uk.
French & Spanish Mortgage Broker
---Picture Pending---

Kieron Harvey, joined the group in May 2019. Holds both CF1 & CF6 qualifications with the Chartered Insurance Institute, and is currently working towards further financial qualifications. His background is in brokering UK new-build mortgages, whereby efficiency and time-management were key in a fast moving industry. Clients of Charles Hamer Financial Services benefit from both his personal and methodical approach which he diligently applies throughout his area of advice. Kieron has access to a wide panel of French and Spanish mortgage lenders, through which he can ensure our clients achieve the most competitive rates. Kieron is also qualified to offer advice on suitable life assurance policies and provides a comprehensive comparison of the policies available though UK and French providers.
Please contact Kieron on 01844 261 886 Enquiries@charleshamer.co.uk.
Commercial Development and Client Relations Officer
Alice Dimier, joined Charles Hamer 2016, she is in bilingual in French and English and brings her extensive experience in the French property sector and mortgage finance to the Group. Her background and speciality being in Leaseback developments, having worked with the well-known developer Groupe CECIM / Equalliance and NP Diffusion , in the South of France.
Please contact Alice on 00 44 (0) 18 44 261 886. Mortgages@charleshamer.co.uk
Assistant to Tax Analysts and client Liaison
Pending Photograph----------------
Simon Heath , joined the French Tax Department in 2018 . Simon's background is financial having attained his certificate in Mortgage Advice and practice through the Chartered Insurance Institute (CeMAP) and his AAT certificate in Bookkeeping . His past occupation has also given him business application designer and development skills which compliment his role of assisting both Alex and Emilie in the Tax Department whilst striving to improve the day-the-day efficiency of the Department itself. His experience in the industry and very approachable character make him the perfect first point of contact for all clients seeking assurance and assistance with their French tax enquiries .
Please contact Simon on 00 44 0 18 44 218 956 Tax@charleshamer.co.uk
COMPANY ETHICS
We support various charities and causes, our main support goes to Medecins Sans Frontieres (MSF), an impressive ethical organisation, which prides itself in being non-political and carries out humanitarian front line life- saving work in situations that are often demanding and dangerous. We're always keen to support Emergency Disaster Committees set up to reach those who are are often the poorest in society when affected by natural and manmade disasters resulting in life- threatening situations. Our other regular support goes to Action Aid, War-on-Want and Amnesty International.